Skip to Content
Bird Supplies in Wisconsin
At Pet World, we have everything you need to keep your bird(s) happy and healthy!
All of Pet World large birds, cockatiels, and bigger come from breeders in local areas who hand feed and baby these young birds as members of their family insuring a healthy bird.
Our in-store inventory includes cages, toys, seed/food, and feeders. Birds are extremely intelligent and easy to train so they deserve the best of the best.
We sell a wide variety of birds at each of our locations. Visit one of our 5 locations to see the selection of birds we have!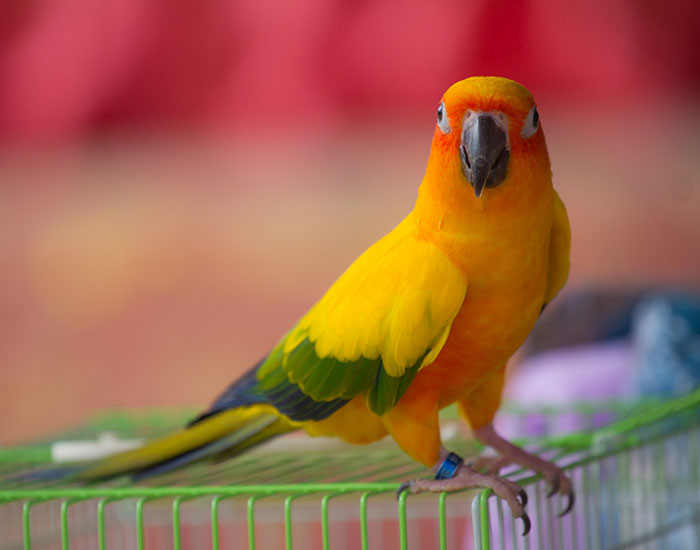 Let Our Birds Sing for You
When you visit our store, you may hear a bird singing just for you. We sell a wide variety of birds from small finches to large parrots such as cockatoos, conures, and parakeets among others. Birds are some of the most intelligent pets, and they love living with humans just like you. Whether you are adding a new bird to your little nest at home or getting your very first bird, we can help you pick out the one that is best for you.
What Kind of Bird Is Right for You?
There are many factors in choosing the perfect bird for you or your family. Do you want a large bird or a small bird? Are you looking for a companion bird you can interact with such as parakeets, cockatiels, and small to large parrots? Are you looking for cage birds such as finches and canaries that enjoy their own species and don't require interaction with their owners? Are you prepared to care for a bird that has an average lifespan of 10 to 50+ years? How much time do you have to devote to your feathered friend? These are all very important questions to ask your Pet World associate before investing in your very own bird.
If you have a question or a product request, please give us a call or contact Pet World by filling out a contact form.